Rock the Commission - March 3rd 2015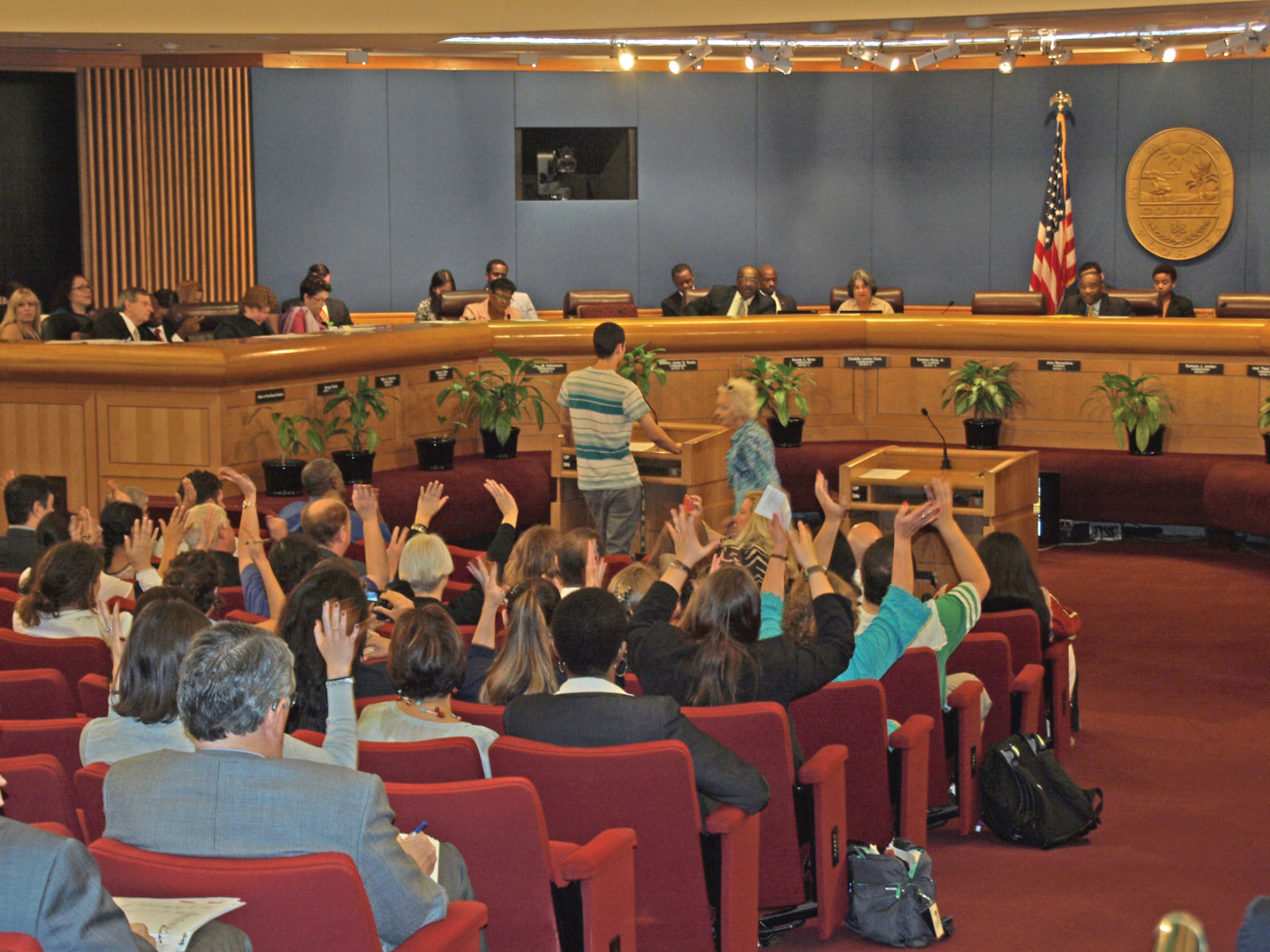 Photo Frank Maradiaga, South Dade News Leader
On Tuesday March 3rd, a contingency of more than 40 champions of the Pine Rocklands attended the Commissioners meeting to tell the Commission that we oppose any development of the Richmond Pine Rocklands. For almost an hour one by one each person stood before the commissioners and mayor to express from the heart why they oppose the resolution to declare the Richmond Pine Rocklands a blighted slum.  The vote which had been delayed a for a second time was, but the message to the commission was loud and clear.  We won't back down.
Rocking the Commission, Video of Speakers
Press Coverage of Rock the Commission
The Mayor and Commissioner Moss Respond
Commissioner Monestime recognizes our persistence, we would and can discuss the preservation of the Pine Rocklands for days!